In Defense of "Extreme Apriorism"
Keywords:
Apriorism, Ludwig von Mises, Fritz Machlup, Terence W. Hutchinson, Economic Methodology
Abstract
In this article, the author develops an analysis of the methodological controversy between Fritz Machlup and Terence W. Hutchison. While Hutchison rejects the views of Ludwig von Mises and at the same time considers that Machlup does nothing but try to provide a methodological framework to Mises' proposals, Machlup, by his turn, is located distant from Mises and near the positivist tradition in economic methodology. From the perception that both professor Mises and "extreme apriorism" remained without a proper defense in the debate, the author argues in defense of the Kantian apriorism endorsed by Mises.
Downloads
Download data is not yet available.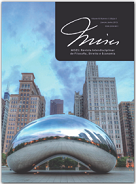 Downloads
How to Cite
1.
Rothbard MN. In Defense of "Extreme Apriorism". MisesJournal [Internet]. 2015 Jun. 1 [cited 2023 Dec. 6];3(1):31-7. Available from: https://www.misesjournal.org.br/misesjournal/article/view/711
Section
Epistemology & Ethics
License

This Journal is licensed under a Creative Commons Attribution 4.0 International License.